Briefing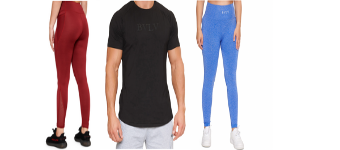 BVLV is een fitness kleding webshop en wilt uitgroeien tot de beste fitnesslijn van de wereld. Wij zijn opzoek naar comfort en willen de kleinste details verbeteren voor onze gym fanatiekelingen. Met nieuwe technologieën, de beste materialen, de meest unieke designs en een gave uitpak ervaring willen we iedereen een speciaal gevoel geven. We hebben gekeken en geluisterd en daarom willen we de kleding industrie flink verbeteren.
Campaign application
Do you want to join this campaign? Log in or sign up and apply straight away!