Briefing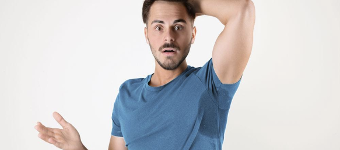 ProtectAir is een van Nederlandse merk in 2018 gestart door 2 ambitieuze Nederlandse ondernemers, specialiseert zich in de directe (internet) verkoop van zelfzorgmiddelen aan consumenten onder de merknaam ProtectAir. Sinds 2018 is ProtectAir online Europees marktleider met de verkoop van kalknagel producten in maar liefst 9 landen.
De Producten van ProtectAir zijn uitvoerig klinisch getest, volledig gedocumenteerd en als medisch hulpmiddel geregistreerd in de Europese Unie. Door de unieke samenstelling, kunnen ze tot de beste in hun categorie gerekend worden. In slechts 2 jaar heeft ProtectAir meer dan 250.000 tevreden klanten weten te helpen met hun kalknagel problemen. Vanaf November 2020 heeft ProtectAir een unieke lijn acne producten gelanceerd die acne, puistjes en jeugdpuistjes effectief van buiten en binnenuit behandelt.
Met deze influencer campagne richten wij ons op onze anti-transpirant spray - 5 dagen. Dit is geen normale deo! Het voorkomt transpiratie tot wel 5 dagen met 1 behandeling. De spray is geschikt voor ieder huidtype en stopt overmatig zweten door de zweetklieren tot wel 5 dagen te deactiveren.Ideaal om tijdens dit warme weer schoon en fris te blijven! ProtectAir kun je gebruiken onder je oksels, maar ook op voeten, handen of je voorhoofd. Overal waar je last hebt van (overmatig) zweten, helpt ProtectAir je uit de brand. Let op: het is geen deodorant, je stopt echt met zweten op de plaatsen waar je de anti-transpirant spray hebt gebruikt gedurende 5 dagen.
Campaign application
Do you want to join this campaign? Log in or sign up and apply straight away!