Briefing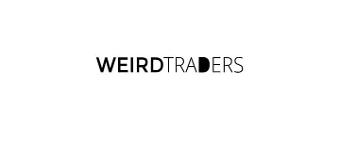 Weirdtraders is een uniek beleggingsbedrijf die de Nederlandse markt aanzet tot beleggen. Wij hebben verschillende concepten waaronder het promotieconcept. Met het promotieconcept zijn wij de enige bedrijf in Nederland waarbij consumenten een gratis startkapitaal krijgen om te beleggen! De weg naar beleggen is nog nooit zo makkelijk geweest.
Wij hebben een eigen algoritme ontworpen die gebasseerd is op historische data en verschillende indicatoren met een winrate van 78%. Ons algoritme geeft de beste instapmomenten in de marktaan, je kunt hierbij denken aan crypto signalen, forex, grondstoffen en indexen.
Wij geven wekelijkse cursussen om je te voorzien van de juiste informatie en hebben we een academie waarbij mensen worden opgeleid tot beleggen op fundamenteel niveau. Je hoeft immers geen pak te dragen om een expert te zijn in cryptocurrency, aandelen, forex, grondstoffen en vastgoed.
Een groot gedeelte van ons rendement gaat naar goede doelen: zo maken we waterputten en geven we voedingspakketen in landen waar het wat moeilijker is. We hebben een maand geleden een interview gehad op RTL4 waarin we vertellen wat we doen en hebben gedaan, en natuurlijk is er ook een mooi vooruitzicht.
Campaign application
Do you want to join this campaign? Log in or sign up and apply straight away!