Briefing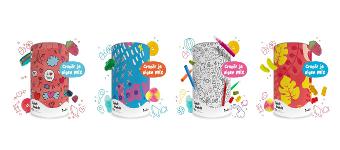 Wij zijn Bumbles de (online) snoepwinkel voor groot én klein. Wij zien ons graag als leverancier van geluksmomenten want snoep eten is niet alleen lekker, maar ook heel leuk. Wie wordt er nou niet vrolijk van al die vrolijke en zoete kleuren, vormen en geuren? Snoep is niet alleen een feestje om te eten, maar ook om te geven. Daarom vroegen we ons een tijd geleden af: als snoep eten zo leuk is, waarom zou het uitzoeken en bestellen dan niet nét zo leuk kunnen zijn? Daarom hebben we de Tumble Bumble Mix bedacht.
We zouden het heel tof vinden als je een keer gezellig online bij ons komt 'snoepscheppen'. Via onze webshop shop je namelijk de Bumble Tumbler, een vrolijke snoeppot die je kunt vullen met jouw favo snoep naar keuze. Zo weet je zeker dat al jouw favorieten in de mix zitten! Heerlijk om jezelf te verwennen, maar zeker zo leuk om iemand cadeau te geven.
Campaign application
Do you want to join this campaign? Log in or sign up and apply straight away!