Briefing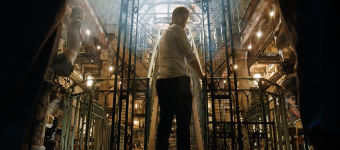 Doloris nodigt je uit haar Meta Maze in Tilburg te betreden, het grootste kunstdoolhof ter wereld, met meer dan 40 kamers vol mysterieuze objecten en verstopte doorgangen. Verdwaal door een surrealistische wereld waar al je zintuigen op scherp worden gezet en je verbeelding en nieuwsgierigheid worden geprikkeld. Doloris' Meta Maze is ontworpen en gebouwd door de makers van Karmanoia. Stap in het onbekende en ga het avontuur aan!
Onze experience is geschikt voor kinderen vanaf 12 jaar.
Campaign application
Do you want to join this campaign? Log in or sign up and apply straight away!