Briefing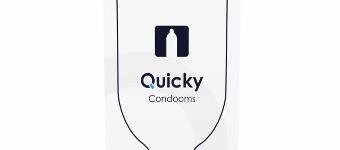 Op Condoom.nl verkopen we al jaren condooms van alle merken en aanverwante artikelen zoals glijmiddelen en sextoys. Na ruim 15 jaar in de condooms te zitten en meerdere condoomwebshops te beheren zijn, hebben we een eigen merk condooms en glijmiddelen gelanceerd. Deze willen we binnenkort gaan uitbreiden met een nieuw type condoom, namelijk het 'quicky condoom'. Dit condoom heeft een hulpsysteem bij elk condooms zodat het omdoen ervan gemakkelijker gaat.
Campaign application
Do you want to join this campaign? Log in or sign up and apply straight away!