Briefing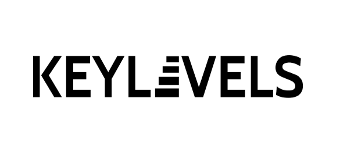 Keylevels biedt de beste instapmomenten in de markt. We bieden sterke en zeer gewaardeerde instapniveaus op basis van technische en fundamentele analyse op de forex-, cryptocurrencies-, grondstoffen-, aandelen- en indicesmarkt. Je beste vriend als het gaat om beleggen en handelen op de financiële markt. Onze signalen zijn gebaseerd op machine learning, een onderwerp onder de bekende term 'kunstmatige intelligentie'. Afgezien van deze geweldige technologie, gebruikt ons algoritme ook verschillende indicatoren en historische gegevens om de signalen bovendien te bevestigen.
De beste instapmomenten worden gedeeld in onze besloten Telegram-groep. Hier krijg je toegang toe wanneer je onze service bij ons afneemt. Deze service kost €39,99 per maand.
Naast de beste instapmomenten in de markt geven wij ook elke week op dinsdagen en zaterdagen belegcursussen aan onze Keylevels community. Hier leren we onze klanten hoe ze technische en fundamentele analyses moeten maken en hoe ze het meeste rendement uit Keylevels kunnen bemachtigen. Naast de collectieve cursussen hebben onze klanten het recht op een privé belegtutor die ze privé lesgeeft over de desbtreffende asset/aandeel waar de klant affiniteit bij heeft.
Worstel je met het vinden van het perfecte entry- en exitpunt op de financiële markt? Dan is Keylevels de perfecte oplossing voor jou. Ons algoritme heeft een winstpercentage van 78%. Deze zijn backtested van het jaar 2010 tot 2021.
Campaign application
Do you want to join this campaign? Log in or sign up and apply straight away!