Briefing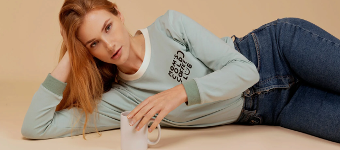 My name is Maria Rafalovich and I just started a brand that makes gifts for parents. I make ethically crafted, high-quality fun fashion items to celebrate parenthood.
The idea for the concept came to me when I became a mother and realised that with the birth of a child parents have to adapt to a completely new role and lifestyle. With all the attention going to our children, they often forget about taking care of themselves. The Ma.Pa Collection is to remind all the parents out there that we care about them. Everything is made in the Netherlands. Currently we offer three longsleeve shirts for moms, but soon there will be something for the dads too. Also more designs are coming in the future.
You can see the product, please check my website and Instagram.