Briefing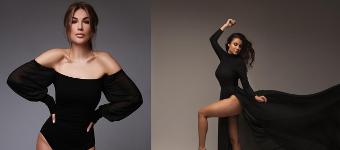 Bij Isabell-R kun je terecht voor beauty, zwangerschaps, porfolio en glamour fotografie. Naast de shoots maken wij ook kleding speciaal voor fotografie. Dit was was de afgelopen jaren vooral populair bij zwangerschapsshoots.
We willen dit gaag uitbreiden naar "niet zwanger" ofwel beauty/portfolio/glamour fotografie. Vandaar ligt de focus van deze campagne ook op de beauty/glamour photoshoot.
Campaign application
Do you want to join this campaign? Log in or sign up and apply straight away!