Briefing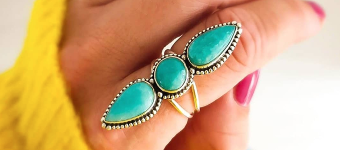 Gwenn Ann Fine Jewelry is in december 2020 gestart door de eigenaresse Gwenn. Gwenn is een goudsmid en heeft na een periode in een andere industrie uiteindelijk gekozen om haar droom te verwezenlijken, namelijk het ontwerpen en (laten) produceren van haar eigen sieraden om vrouwen wereldwijd hun innerlijke schoonheid te laten voelen.
Op dit moment verkoopt Gwenn Ann unieke handgemaakte zilveren sieraden met en zonder edelstenen. Ze wordt door haar klanten gewaardeerd met een 4,9 op Trustpilot wat haar een top-6 plek geeft van best gewaardeerde sieradenwinkels in Nederland.
We richten ons met name op de Benelux, maar hebben zeker internationale ambities om uit te breiden in Europa.
2021 was vooral de opstart van het merk, maar 2022 is het jaar van groei. Daarom is Gwenn Ann op zoek naar influencers/creators om meer op de lange termijn te kunnen samenwerken. Want wij geloven niet in een korte termijn quick fix.
Een aantal interessante dingen die er aan zitten te komen, zijn de introductie van onze (vergulde) gouden collectie, meer premium unieke statement sieraden, uitbreiding van de huidige zilver collectie en een aantal leuke momenten in het jaar (Valentijn, Moederdag etc). Graag komen we in contact met creators/influencers die het op die manier leuk vinden om samen te werken.
Campaign application
Do you want to join this campaign? Log in or sign up and apply straight away!