Briefing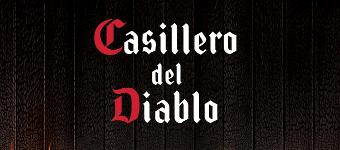 Casillero del Diablo is het wijnlabel van Concha y Toro: een van de oudste wijnhuizen in Chili. De wijngaarden van Concha y Toro liggen in drie verschillende klimaatgebieden. Hierdoor is altijd de beste kwaliteit druif voor elke specifieke wijnsoort beschikbaar. Ervaar keer op keer dezelfde rijke smaken. Of je nu een stevige Cabernet Sauvignon of een volle Chardonnay drinkt.
Vier-gangen sterrendiner aan huis
Voor het wijnmerk hebben we een campagne opgezet waarbij mensen een vier-gangen sterrendiner aan huis kunnen winnen bij de aankoop van een fles wijn. Om mee te doen upload je een scherpe foto van jouw volledige kassabon met de aankoop van een fles Casillero del Diablo (750ml) naar keuze. De actie loopt t/m april 2022.