Briefing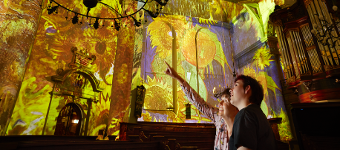 Vincent meets Rembrandt is een 360-graden experience in de Noorderkerk in de Amsterdamse Jordaan waarin wij de overeenkomsten tussen Vincent van Gogh en Rembrandt laten zien en horen zien met meer dan 40 projectoren. De experience is bijna de hele week geopend en een show duurt ongeveer 40 minuten. Check onze video's voor een impressie:
- https://youtu.be/n5MfOCu49zo
Campaign application
Do you want to join this campaign? Log in or sign up and apply straight away!