Briefing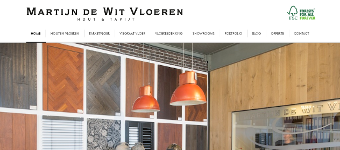 Kwalitatieve vloeren zoals houten vloeren zijn een behoorlijke investering. Bij een dergelijke aanschaf is het belangrijk dat klanten vlekkeloos worden geholpen. Martijn de Wit Vloeren is een onafhankelijke organisatie en kan u daarom de uitzonderlijke lange garantie geven van 10 jaar op de gebruikte materialen. Daarnaast zijn we gespecialiseerd in houten vloeren op vloerverwarming.
Wij zijn op zoek naar bloggers die een mooi artikel willen schrijven over onze bijzondere service en vloeren.
Pitch alleen als jouw website onder de categorie styling / interieur / wonen valt.
Elke maand nemen we drie opdrachten aan, dus het kan even duren voor wij op je pitch reageren.
Keywords en links:
Link

Anchor text / Link title

Houten vloeren

Conditions

Domain Authority van minimaal: 20
Permanente plaatsing
Minimaal 1 afbeelding
In iedergeval 2 links
Ten minste 400 woorden
Je website valt onder de categorie styling / interieur / wonen
Je hebt nog niet eerder samengewerkt met of gelinkt naar Martijn de Wit Vloeren



Apply to join this campaign
Do you want to join this campaign? Log in or sign up and apply straight away!
Details Post
Product

Post

Compensation

Fixed amount

Valid until

2 months from now

Submitted before date

2 months from now

Wanted Categories