Briefing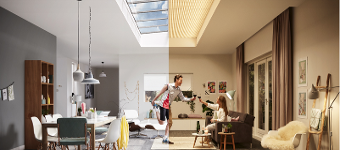 Daglicht is een natuurlijk recept voor gezond, prettig en comfortabel leven. Luxlight.eu is een producent van lichtstraten en platdakramen. Onze producten zijn zorgvuldig ontworpen en ontwikkeld voor een optimaal leefcomfort, prettige woon en werkomgeving en met oog voor design.
Wij zijn op zoek naar relevante websites. Graag zouden wij een artikel op jouw website zien. Wij leveren deze content maar je staat vrij om deze aan te passen naar de look, feel en tone of voice van jouw eigen website. Mocht je liever zelf een artikel schrijven dan staan we daar ook voor open.
Conditions

Domain Authority van minimaal: 20
Ten minste 300 woorden
Link en anchorteksten worden nader bepaald
Het artikel mag herschreven worden
Het gaat om permanente plaatsing
Pitch met een bestaand relevant artikel



Apply to join this campaign
Do you want to join this campaign? Log in or sign up and apply straight away!
Details Advertorial
Product

Advertorial

Compensation

Fixed amount

Valid until

1 month from now

Submitted before date

1 month from now

Wanted Categories

Arts & Entertainment
Business
Hobbies & Interest
Home & Garden
News
Real Estate
Science
Social
Society