I love to create video's surrounding the topic beauty. I try challenges or give tips and show people how to do certain looks. I also like to have fun and sometimes show some of my other hobbies, like baking or painting. It's a safe space for teenagers and young adults to have fun and talk about beauty and a lot more.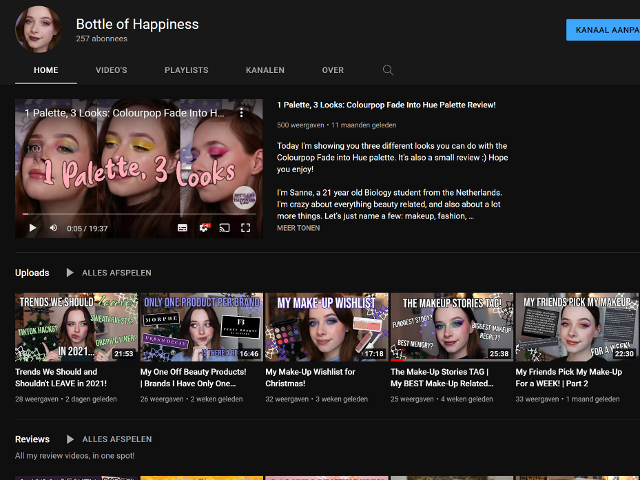 I'm Sanne, 22 years old, and I'm a biology student at the Radboud University in the Netherlands. I am crazy about make-up and fashion and I love being creative with those hobbies. I enjoy writing and video editing and I'm open to a lot of things, as long as I can put my creativity into them.
Statistics
0 - 1k
Reach
(subscribers)
Views
Measured in the previous month
Average activities
Measured over the last 50 posts
(comments/likes/dislikes)
Engagement ratio
Measured over the last 50 posts
(activities ÷ subscribers)
Verified
The statistics of this channel are automatically verified and updated every month by LinkPizza.