Our mission is to create fans for your destination. The Verkeersbureaus.info platform is since 16 years known in the Netherlands & Belgium as a trustworthy travel source. We have over 22 million touch-points yearly. Both before and during a trip our visitors use the free travel guides, the website verkeersbureaus.info and newsletters to get & stay informed about their destination.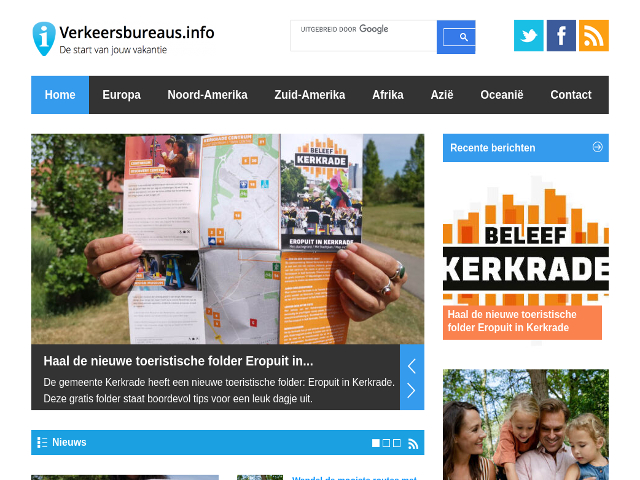 We doen graag een voorstel om jouw doelen te halen met een betaald artikel op Verkeersbueaus.info: + Hogere ranking in Google door het gunstige linkprofiel (DA 43/PA 42) + 125.000+ bezoekers per maand + Een sterk artikel + Verhoogde conversie + Meer naamsbekendheid + gratis post Instagram
Offered products
Giveaway

€ Login for price

Link

€ Login for price

Review

€ Login for price

Post

€ Login for price
Demographics
Top 5 countries
United States -
16%
Taiwan -
11%
France -
10%
Netherlands -
9%
Turkey -
7%
De prijs voor een 6-daagse skipas in 2020/2021 is met 3% gestegen ten opzichte van vorig seizoen. 2 Wintersportwebsites vergeleken de prijzen van de populairste skigebieden met elkaar en concludeerden dat een week skiën inmiddels meer dan € 275,- kost. Daarnaast voeren steeds meer skigebieden dynamische skipasprijzen in, waarbij het tarief varieert en afhankelijk is van factoren.
Het bericht Skipasprijzen stijgen dit jaar minder hard verscheen eerst op Verkeersbureaus.info.