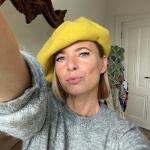 AndBloom by Denise Boomkens
The art of Aging Unapologetically. I founded the community in 2018 to create a fun, modern and positive place for women over 40. In September 2021 my first book was published.
I am a photographer, writer, journalist, a content creator and as an influencer you'll find me mostly in my IG stories.
---
Statistics for the biggest channel
Interactions
Average amount of comments + likes per post
Engagement
Activities ÷ followers. measured over the last 16 posts