fare-compare.net is believed to have the potential to drive a high volume of quality traffic. fare-compare.net is a website based in the travel industry, one of the biggest and fastest growing industries on the planet. Our aim is to provide our users with a beautifully designed and built website that is both simple and easy to use. We want to make the process of choosing a destination as easy as possible by providing our users with a number of destinations which are hand picked by us, our users can read about these destinations and at the same time view the best deals for flight and hotels. our aim is to make the whole holiday planning and booking as easy as possible and from just one website. fare-compare.net will be promoted through the many social media services and through other websites and word of mouth one of the most powerful method of promoting known to man. Our success will feed into the success of our partners hence why we want to build a lasting working relationship.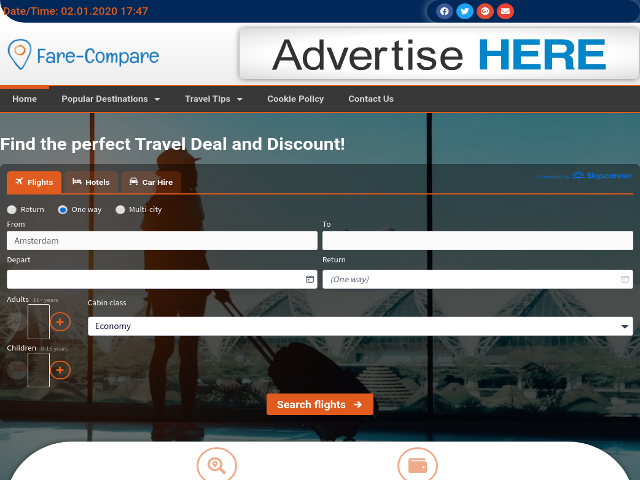 I would like to consider myself as Web designer and affiliate marketer. I have been in the affiliate marketing industry for the past 3 years. So i would like to believe that i have enough experience to succeeded in this industry.
Offered products
Link

€ Login for price

Post

€ Login for price
Statistics
0 - 5k
Reach
Measured in the previous month
(unique visitors)
Views
Measured in the previous month
Verified
The statistics of this channel are automatically verified and updated every month by LinkPizza.