Before advertisers are willing to work with you they first want to see your statistics. These statistics are automatically verified in your media kit by being linked in LinkPizza with an Instagram business profile. Do you not have a profile like that as an influencer or publisher yet? Then it is about time to convert your channel into one. Not only is this super easy, but it gives you many more benefits!
How do you create an Instagram business profile?
Creating an Instagram business profile is very simple: navigate to settings in the app and press "switch to business profile". Then add information, such as your contact details. Press "done" and you got yourself one.
But beware, you are not quite done yet! In order to use all the advantages it has to offer and be able to link it in LinkPizza, your Instagram channel must also be linked to a Facebook page. You can do this by going to your profile, pressing "edit profile" and selecting "page" under company information. Then choose the Facebook page you want to link to or create a new one.
Link your business profile with LinkPizza
Have you linked your business profile to your Facebook page? Then you can finally link your Instagram channel with LinkPizza! This not only gives you verified statistics in your media kit, but also creates the chances of working on a campaign. That's because for many campaigns a link with Instagram is required.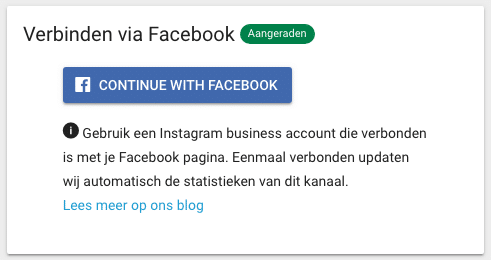 What are the benefits of a business profile?
There are many differences in the possibilities between a personal and a business profile. We list the biggest advantages for you as an Instagram influencer below!

Statistics
Number, numbers and more numbers. Eventually, that's what the online media world is all about. Dull? Certainly not! With a business profile you gain insight into your statistics and not only will you learn about who your followers are but also their activities. This way you can plan your posts more specifically and you know which target group appeals to you.
In addition to the likes and comments that you see with a personal profile, a business profile shows you how often your post has been viewed and what the unique reach and engagement is. These numbers can tell you which post was the most successful. Perfect to adjust your strategy to and to place your content more effectively.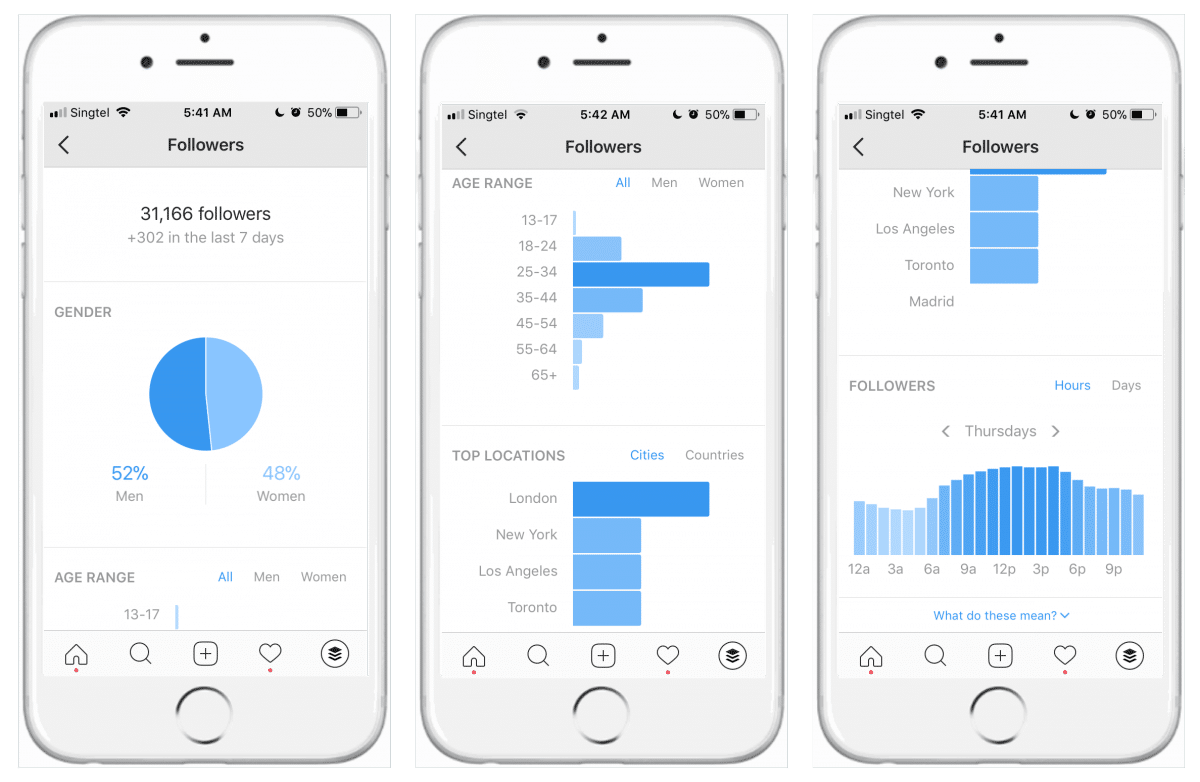 Accessibility for customers
With a business profile you are more accessible to potential customers. You can add contact details in your biography such as your address, telephone number and e-mail address. With a personal account you can only manually fill in an email address.
Swipe up!
You have probably seen it in stories: Swipe up! When you have a business profile with 10,000 or more followers you get the option to add a link to your stories. For example, you can share your latest blog post and lead your followers to it.
Advertising
Maybe not the first thing that comes to mind, but it is possible to advertise on Instagram with a business profile. This is not only very interesting for companies, but also if you want to promote your own profile! Instagram makes it possible to target advertising and to define your target group
You can advertise with a sponsored post but also via a sponsored story in which you can place a link to your website or blog
Do you want to get more out of your online channels as an influencer and are you looking for assignments from advertisers? Sign up at LinkPizza and start working on new assignments in no time!