This month a lot of new features went live on our platform. In this blog, we will update you on the most important updates and what this means for you as a creator!
The updated media kit
The LinkPizza mediakit is completely renewed, have you seen it yet? The statistics of your social media channels are now conveniently arranged on one page. This way brands can quickly and easily see what you can do for them. Clients know what to expect because the mediakit gives a clear and honest picture of the statistics. In addition, the mediakit is a handy tool to present yourself to external organizations you want to work with. You can easily copy and send the link of your mediakit to brands, but you can also put the link in your link-in-bio.
To increase the chances of a collaboration, it is important that you have all your socials linked in your account. For example, are you active on multiple socials or do you manage one or more website(s)/blog? Then add these. This way you can include even more channels in your proposal when responding to cool campaigns and receive email alerts for campaigns targeting these specific channels! Additionally, make sure you've filled out all the information in your media kit and set it to public so it can be found by clients in the LinkPizza influencer marketplace.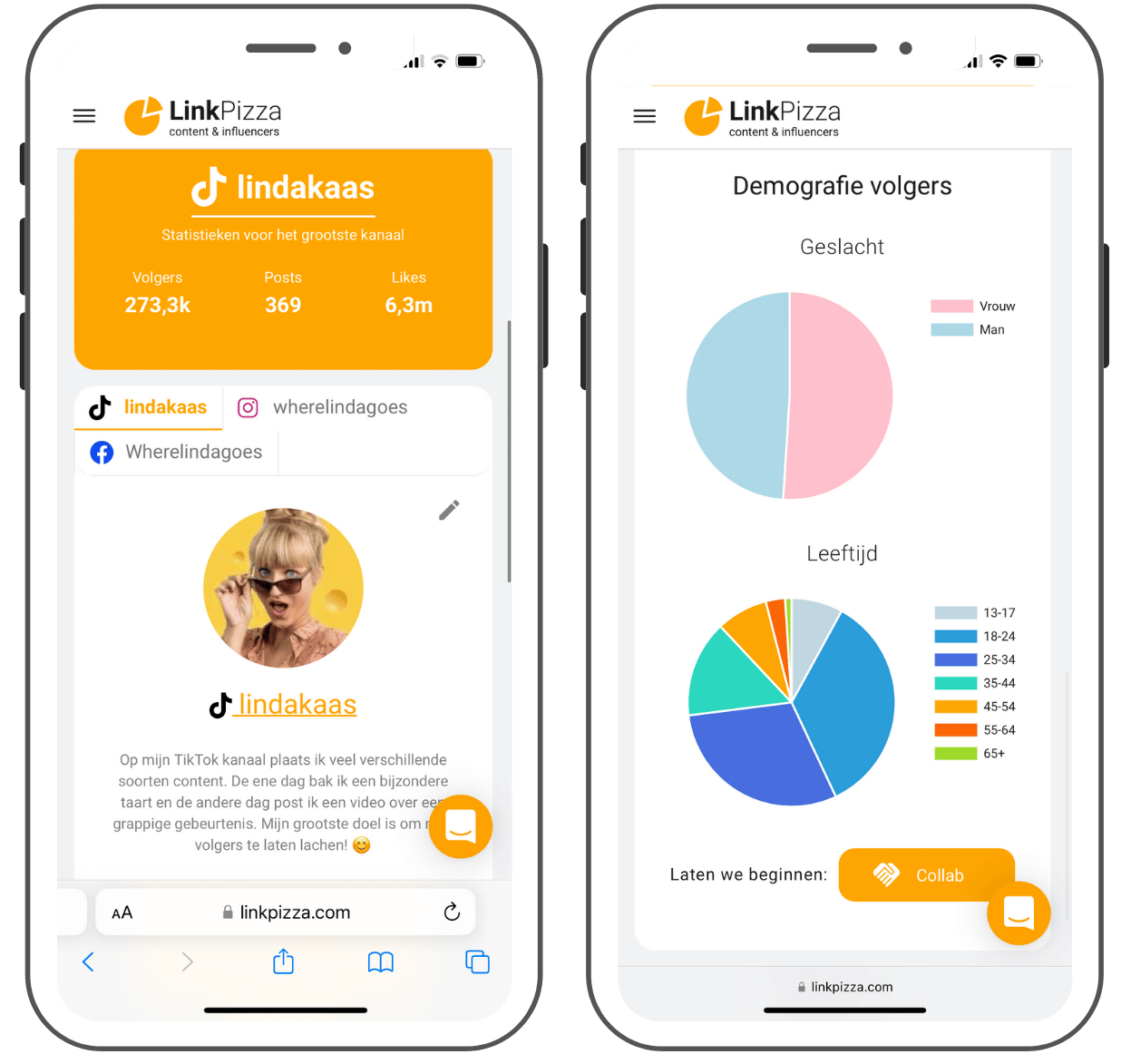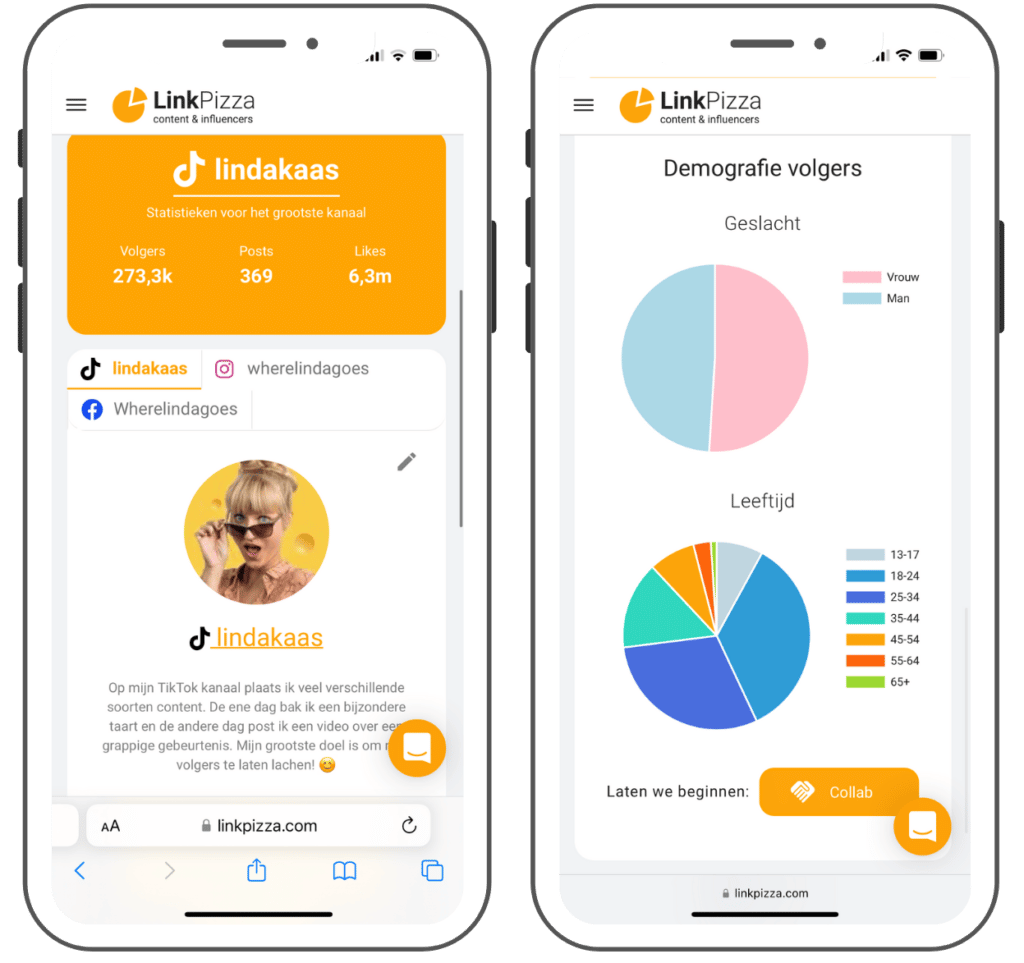 Here's how to link all your channels for more collaborations  
Once logged in go to 'publisher' and click on 'channels', here you will see all your approved channels listed. Then click on '+ New Channel' at the top and add the channel you want to add. Go through all the steps and don't forget to request approval. After this, your channel will be evaluated by our influencer manager. If your channel meets the requirements, it will be approved and you can respond to campaigns!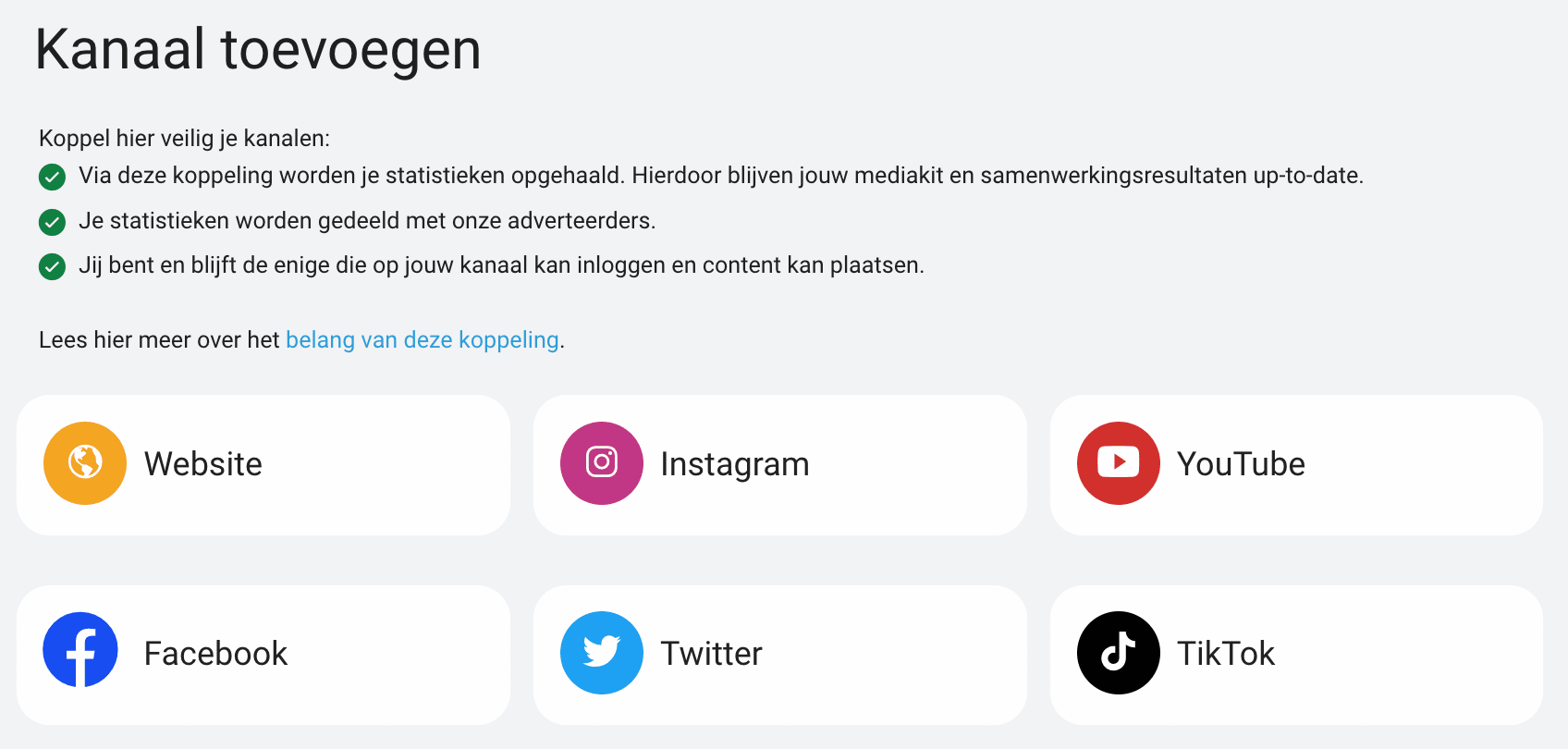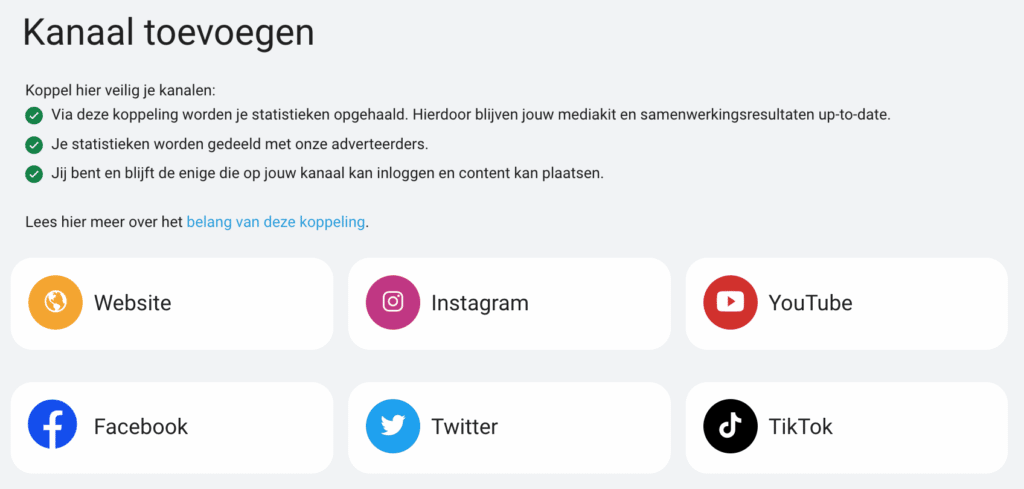 Change in payouts
From now on, you will provide a screenshot of your statistics before you are paid out. This concerns the statistics that LinkPizza cannot automatically retrieve, such as reach, views and clicks on TikTok and Instagram Stories or Reels. For clients, it is important to have all the statistics from the collaboration so they can see what the success has been and whether they are interested in a follow-up collaboration. Therefore, provide your statistics as complete as possible after posting the collaboration!
How do I submit my statistics?
Submit statistics about a week after you go live. Use your phone to take a screenshot of all the statistics and upload it into the campaign by clicking the 'Upload statistics screenshot' button. Once you have done this, the status of the campaign will convert to 'invoicing'. This means that you have completed the collaboration and will be paid soon.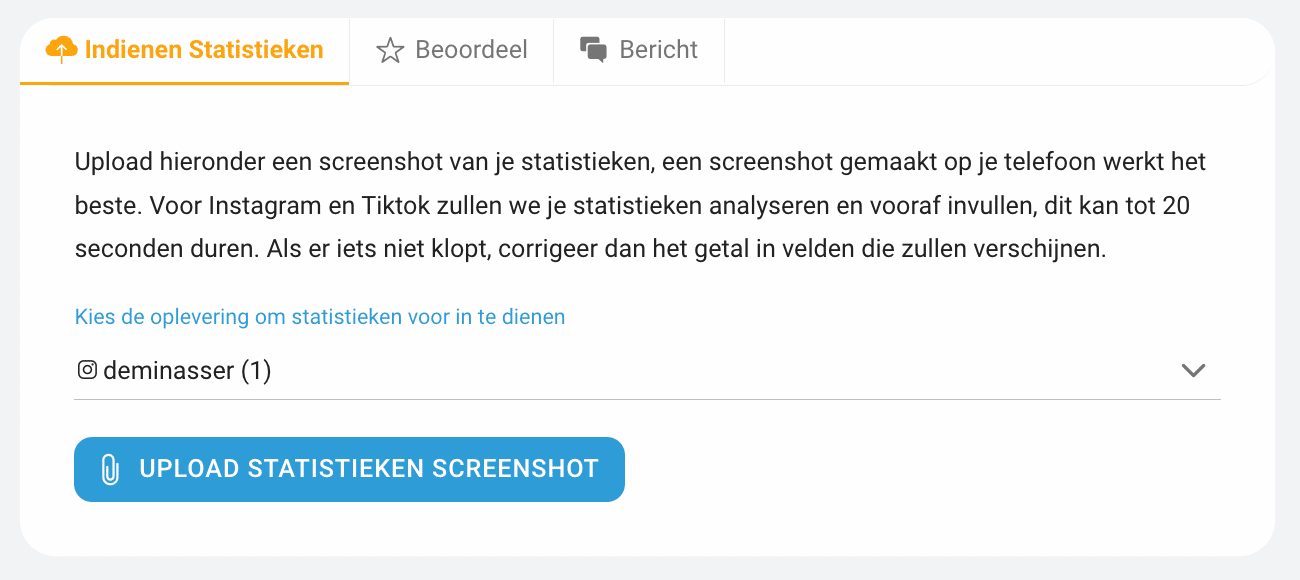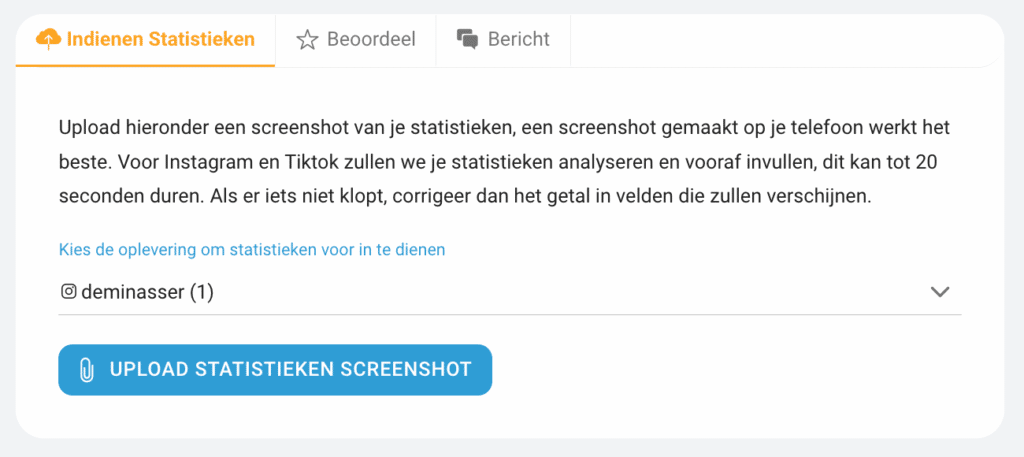 Friends of LinkPizza
We have changed our referral program, which allows you to earn money for bringing in new users, making it even easier for you to earn money! Before, you would get €5 when a new creator came in through your link and generated an affiliate lead within 90 days. But now you get this compensation as soon as a new creator comes in through your link and is approved for affiliate marketing or our marketplace. So the new user doesn't have to produce a lead first and may have less than 25K followers!
So are you excited about LinkPizza and would you like to recommend us to your friends and followers? Then send them your personal referral link and receive compensation (up to max. €250) for each approved user who came in through your link. You can find your unique referral link with user ID in your account under the heading 'Affiliate' and then 'Referral program'. Copy the link (Example: https://linkpizza.com/nl/?ref=123456) and share it with your fellow creators or advertisers. Katsjing! ?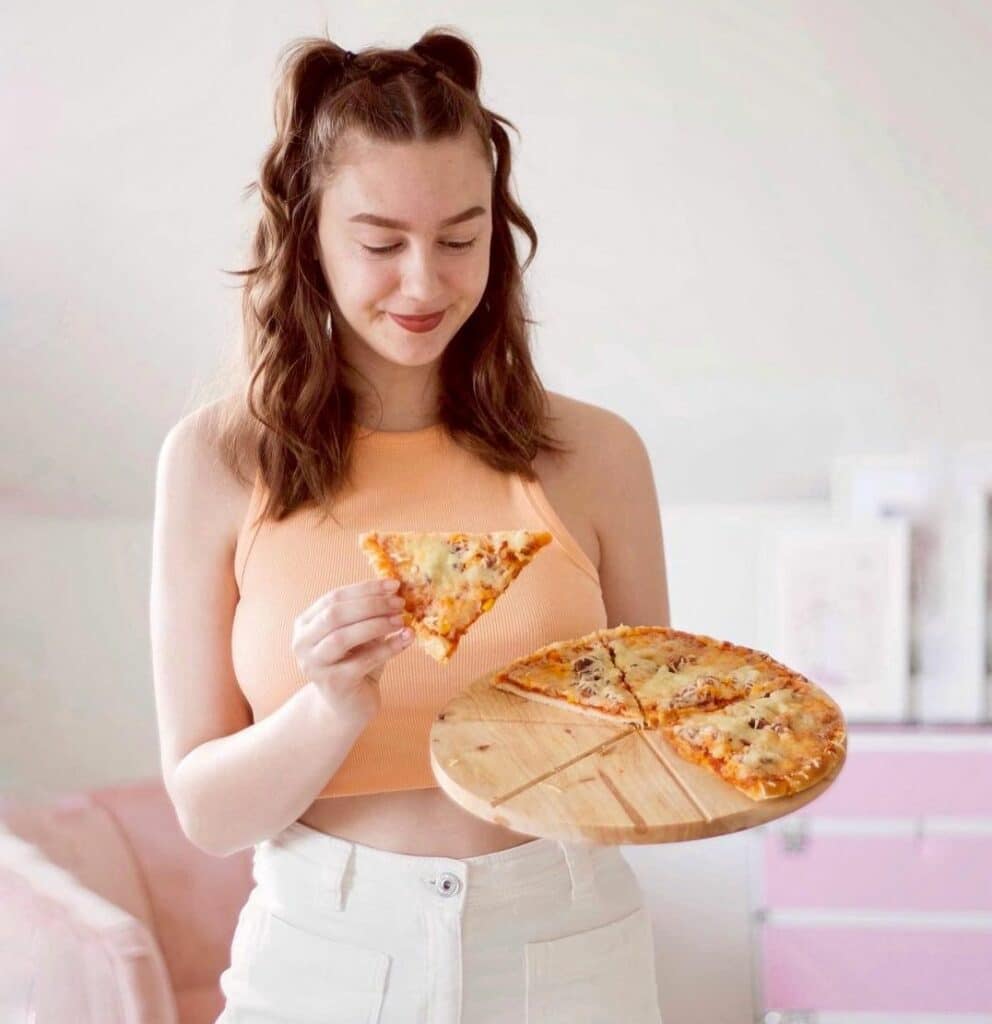 Do you have questions about the new features or need help setting up your profile properly? Please feel free to contact us via our chat and we will be happy to help you!